Find Your Supplement Match!
Written by Cambrooke
1 minute read
Find Your Supplement Match!
Have you ever wondered which Glytactin protein substitute is more suited to you?
Download our Supplement Match flow chart to find out!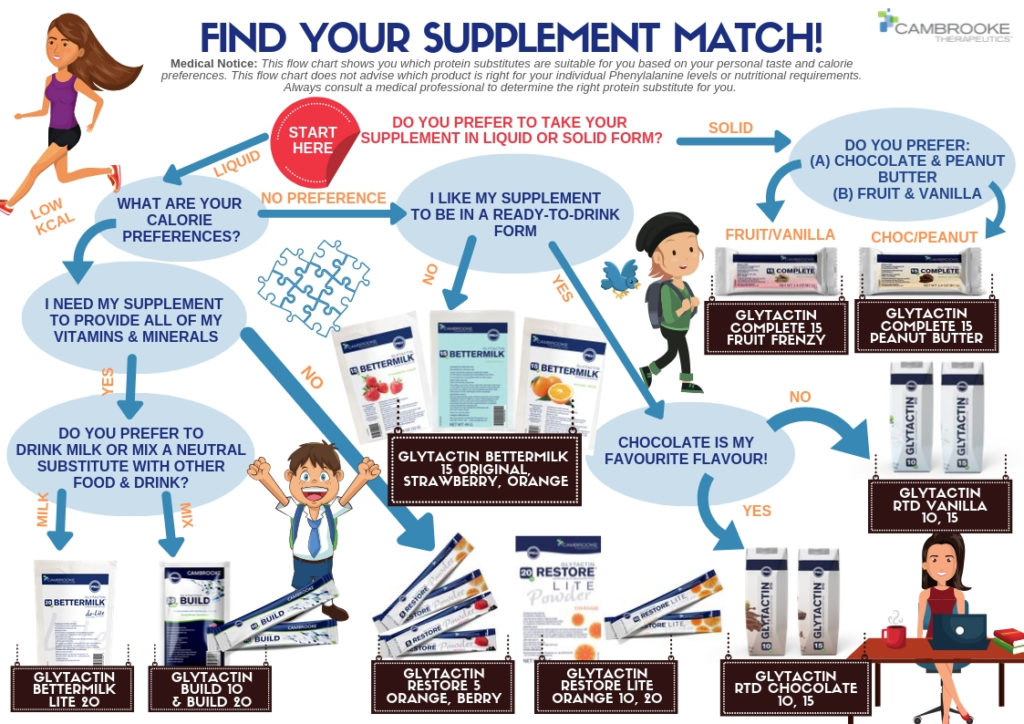 Medical Notice: This flow chart shows you which protein substitutes are suitable for you based on your personal taste and calorie preferences. This flow chart does not advise which product is right for your individual Phenylalanine levels or nutritional requirements. Always consult a medical professional to determine the right protein substitute for you.