🌎 Saving the planet one straw at a time 🌎
Written by Cambrooke
0 minute read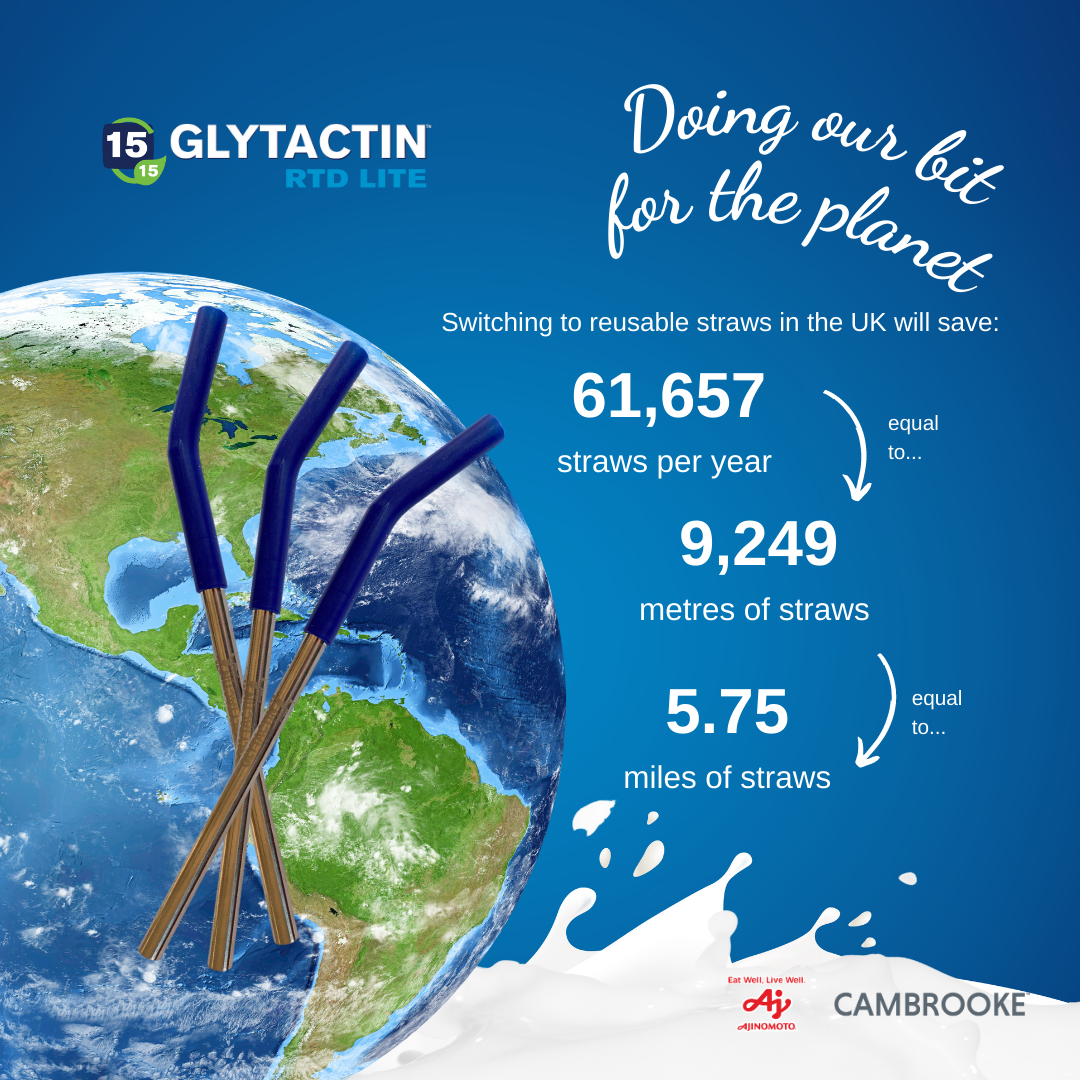 We are now providing reusable stainless steel straws with all Glytactin RTD 15 & RTD 15 LITE Sample Kits.
These will replace the single-use plastic straws provided with each carton.
Each year, in the UK alone, this will prevent:
61,657 straws being thrown into landfill…
Which is equal to…
9,249 metres of straws…
or…
5.75 miles!!
Just a little thing, that we hope will make a big difference to our 🌎💙
Any questions? Just email us at ukinfo
@cambrooke.com