The Vegan Kind Giveaway for World Meat Free Week
Written by Cambrooke
1 minute read
Please note: This giveaway is now closed.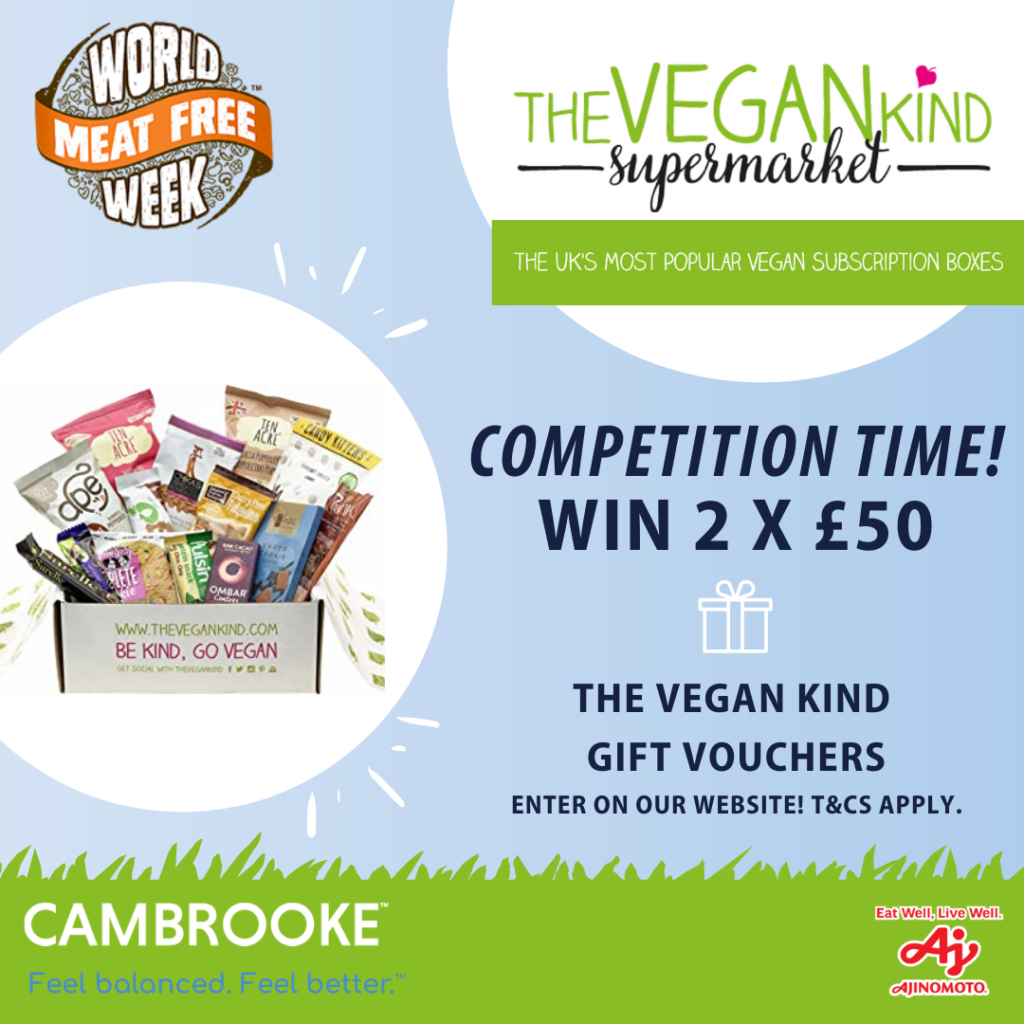 All competition entries will receive our Covid-19 Pack, containing our Low Protein in 15 meal planner, hand sanitiser and face mask. We are also giving away 2 x £50 The Vegan Kind gift vouchers to a couple of lucky participants.
Two winners will be chosen at random on Monday 22nd June and will receive a £50 voucher to spend at thevegankindsupermarket.com. The prize cannot be exchanged or substituted. Winners must reside in the UK. All other entries to the competition will win a Covid-19 pack complete with hand sanitiser, face mask and our Low Protein in 15 recipe book.
Your contact details will only be retained in order to choose our competition winner and to carry out the competition delivery. Post-competition, all contact details will be securely deleted in accordance with the GDPR. Competition entrants that have confirmed they would like to be contacted by Cambrooke and/or would like to be added to our mailing list, will be retained only for that purpose.