PKU and Exercise – Setting SMART Goals
Written by Cambrooke
5 minute read
Have you been battling with decreased motivation, low energy and mood, which has led to a reduction in staying active and exercise?
I think it is fair to say we all experience this, especially during the last year when we have all been riding the emotional and challenging rollercoaster of the pandemic – which has really tested our resilience in different ways.
Be kind to yourself and allow for a gradual process to regain the motivation and fitness. One way to do this, as with other aspects in life, is to set manageable goals and challenges?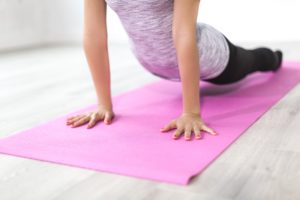 Types of Goals
Many associate goals with weight loss and comment that they are disappointed when they step on the scales and don't see any difference after a few exercise sessions and become easily de-motivated.
Set yourself measurable and achievable fitness goals and challenges to feel good in yourself. Improved fitness will benefit your overall physical health, including weight management.
Weight related goals become more achievable as you meet your fitness goals, including helping mental health and positive mind-set with increased confidence which will help in other more long term goals such as weight.
Instead of focusing on body image, try to apply fitness goals with the objective to improve how you feel;
Stronger
Less stressed
More positive
To improve sleep
Which in turn should contribute to improvements in other areas of life and other longer term goals.
SMART Goals
S – Specific – What do you want to accomplish? Think What, When, Where, Why and How
M – Measurable – How will you track progress and measure the outcome?
A – Attainable / Achievable – How do you plan to achieve the goal? Plan a strategy to achieve desired results.
R – Realistic and Relevant – The goal should be challenging but realistic and relevant to your objectives –
T – Time – When do you plan to achieve the goal? Applying a time / deadline to achieve a result enables strategic planning as well as providing motivation and maintaining momentum to reach the goal.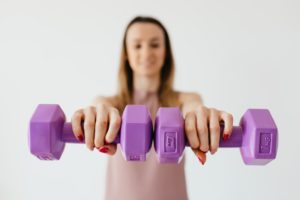 Benefits of Objectives, Goals, Planning and Reviewing
Objectives are important to help define an individual customised plan / strategy, with specific goals to achieve the desired result.
Goals are important to have a target to be able to measure effectiveness and success. As well as providing focus, confidence building and accomplishments.
Fitness programmes are an opportunity to plan an effective strategy for achieving short, medium and long term health goals.
Regular reviews allow us to monitor progression and apply any necessary adaptions, enabling us to stay on track, provide motivation and make sure objectives and goals continue to be achievable.
These goals don't need to be just fitness related, you can apply SMART goals to other areas of your life to achieve your objectives.
How to Define your Goals
It is important to think of your most important goal, rather than listing many goals. Too many goals can cause us to lose focus, leading to more difficult task of achieving any of the goals.
Needs: Start by thinking of
'Why have they chosen to embark on a programme / plan to achieve your goal?'
'What would you like to achieve from the programme / plan?'
'What is your long term goal?'
This then allows the SMART method to be applied by breaking down this long term goal into smaller manageable goals.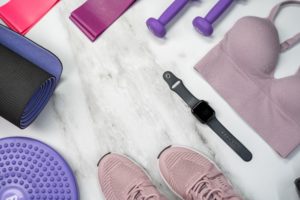 Short, Medium and Long Term Goals
Short term: This is typically each week of the plan / programme to reach medium and long term goals. Short term goals can be identified by thinking of relevant aspects of life such as, general health and fitness, psychological wellbeing and physical ability as well as lifestyle, to allow an individualised plan to achieve medium and long term goals.
Medium term (typically 1-3 month duration): These can be identifying steps or processes to create medium goals to achieve the long term overall goal.
Long term (typically 3 – 12 month duration): Identified by thinking of overall objective for the programme and what you would like to achieve.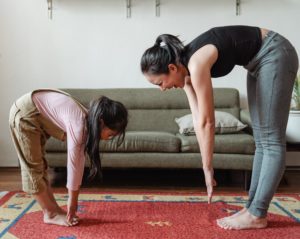 Importance of Recognising and Overcoming Barriers
Whilst trying to achieve any type of goal, whether it's exercise, fitness, diet or lifestyle goals we will come across barriers. It is important to recognise these barriers and acknowledge relapse, in order to define realistic strategies to overcome the obstacles.
Try to avoid seeing barriers and any relapse as failure, but instead view these as short term challenges to overcome. This supports the importance of programme / plan reviews and evaluations, by identifying the triggers, develop coping strategies to deal with situation and plan how to course-correct a relapse.
An example of this can be to note strategies to commit to long term change including:
Social support
Listing motivational statements
Periodically review and update these motivations
Regularly charting of progression in achieving SMART goals

Ref: 'Stages of Change Model', part of The Transtheoretical Model (Prochaska & DiClemente, 1983; Prochaska, DiClemente, & Norcross, 1992) to make small steps towards SMART goals for gradual progression through intentional behaviour change.
Be kind to yourself, I find I need to remind myself this. Hopefully this has provided you with some motivation and tips to set yourself meaningful manageable goals the SMART way. No matter how small or big, something that is important to you. Focus on the 'feel good' accomplishments you will achieve at each stage of these goals.
Stay tuned for more…
Keeping smiling, keep moving, stay active and stay safe.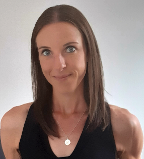 Best Wishes Louise,
PKU Fitness Instructor
Feel free to follow me on Social Media
Twitter: @loulamaris
Instagram: @pkulou