Halloween Trick Or Treat Quick Guide
Written by Cambrooke
1 minute read
Halloween Trick Or Treat Quick Guide
It's coming up to Halloween! Are your little ones getting excited?! Here is a handy treat guide for friends and family looking to buy your little PKUers some exchange-free goodies! This visual guide doesn't list all possible sweets your little ones can have, just a few favourites. For the full list view the NSPKU's dietary information booklet.
Cambrooke – Halloween Trick or Treat Guide
Medical Notice: If consumed in a regular portion size, the sweets listed do not need to be counted as exchanges.
Please eat responsibly, as all products are high in sugar.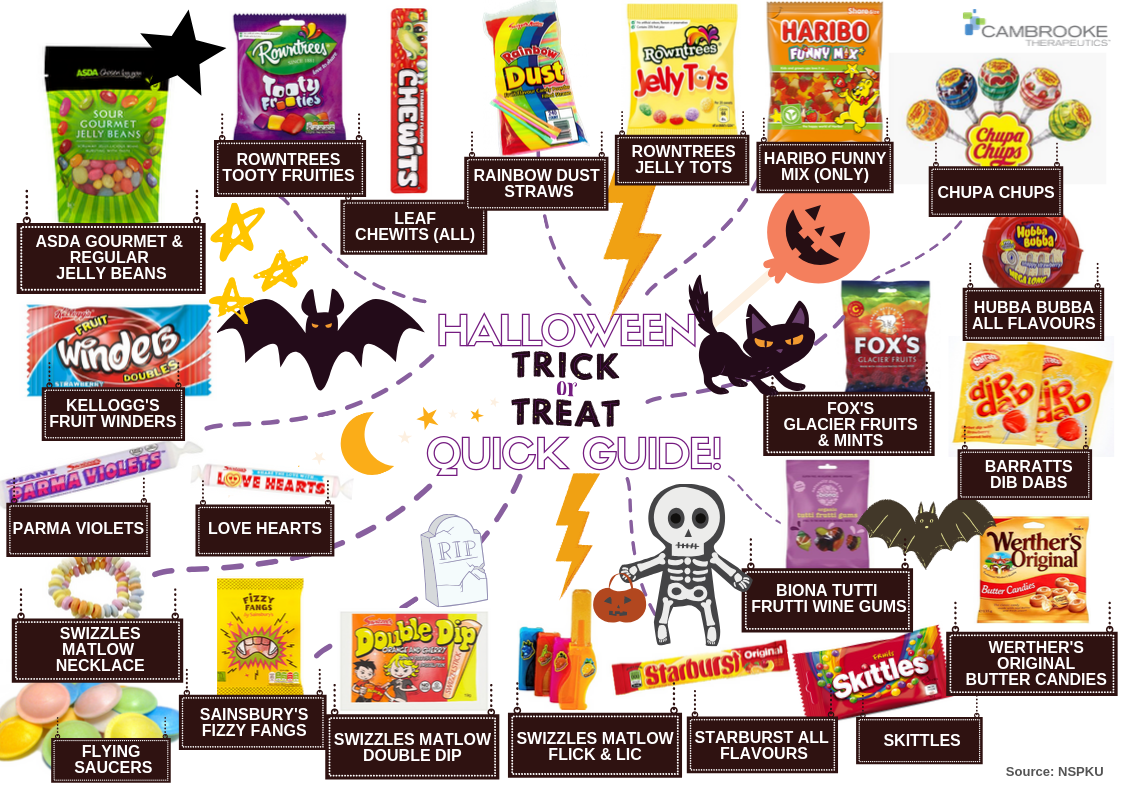 For more information, contact us at ukinfo@cambrooke.com.
To request a sample, click here.