Cambrooke Connect Sessions
Written by Cambrooke
1 minute read
Are you, or anyone you know (patient/relative/carer), finding isolation and social distancing challenging because of reduced social interaction and contact with others?
We are setting up Cambrooke Connect calls from this week… it's absolutely free to join and it's an excellent way to have a natter with others in the PKU community.
You don't need to be using our products to join… all patients, relatives and carers are welcome.
Get tips and advice from others and most importantly, let's put a smile on someone's face!
Email ukinfo@cambrooke.com and we'll send you the details of how to dial in to our next Cambrooke Connect session.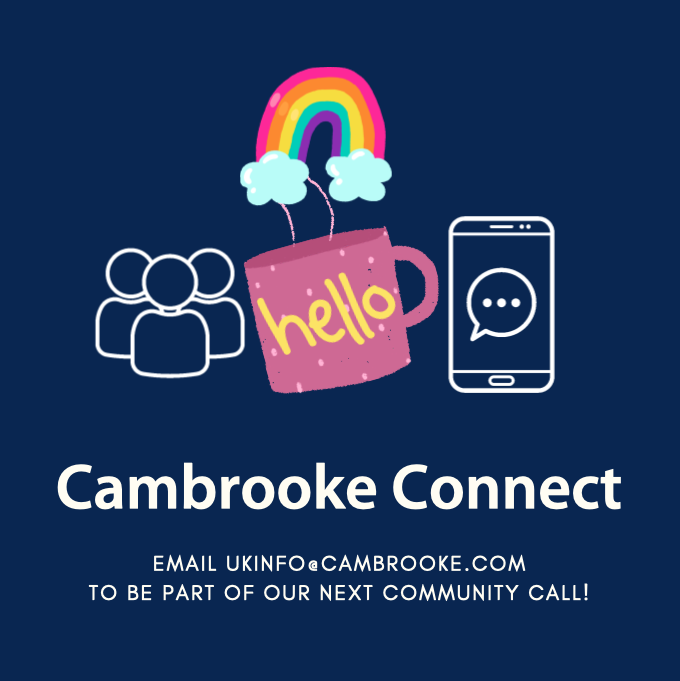 Chat soon, Cambrooke Team.