A day in the life of Suzanne Ford, Dietitian and NSPKU team member
Written by Cambrooke
4 minute read
What's it like working for the NSPKU?
"The NSPKU started in 1973 after Brian and Sylvia Smith wanted to contact other families living with PKU and they spoke about it on Radio 2. Fast forward 46 years and the NSPKU is a thriving charity with its own administrator, helpline, political campaign team, Twitter, Facebook and YouTube presence. In 1973 the NSPKU was tiny, now there has been 50 years of screening, and the community living with PKU in the UK is in the thousands (though it is a rare disease)."
Suzanne is the Dietitian for NSPKU and works with three separate electronic devices and three phones in front of her, all the better to tweet/skype/speak/email and type on!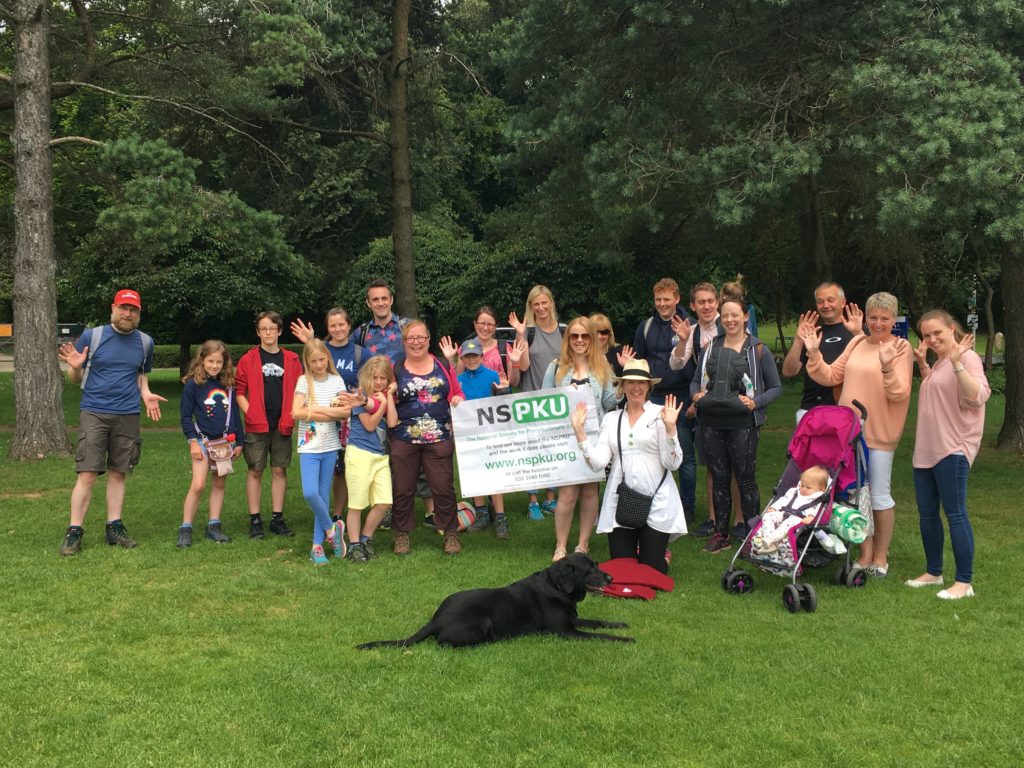 Taking today as an example: Suzanne says:
"I've written letters to help support people with their extended travelling and volunteering ambitions, I've spoken to one of our most active awareness and fundraising Mums about planning an event next Spring (we've a long shopping list for this fundraiser) and I'm collecting prizes for our annual Spring Draw and I've been on the phone."
"We have an administrator, Caroline, a bookkeeper Margaret and Kate our campaign manager – we're in 4 corners of the UK and speak on the phone. The NSPKU has a really 'lean' team, which means members' and fundraisers' money is never wasted. We answer complex questions from our families about health, benefits, support at work, difficult issues that people face and occasions when they may want a letter or comment in addition to that provided by their metabolic team. We have our own mini network of PKU experts to call upon – the Medical Advisory Panel who are treating and researching PKU in their jobs. It's thrilling to see the research done about PKU all the time – I try to summarise some of this in our magazines and newsletters too."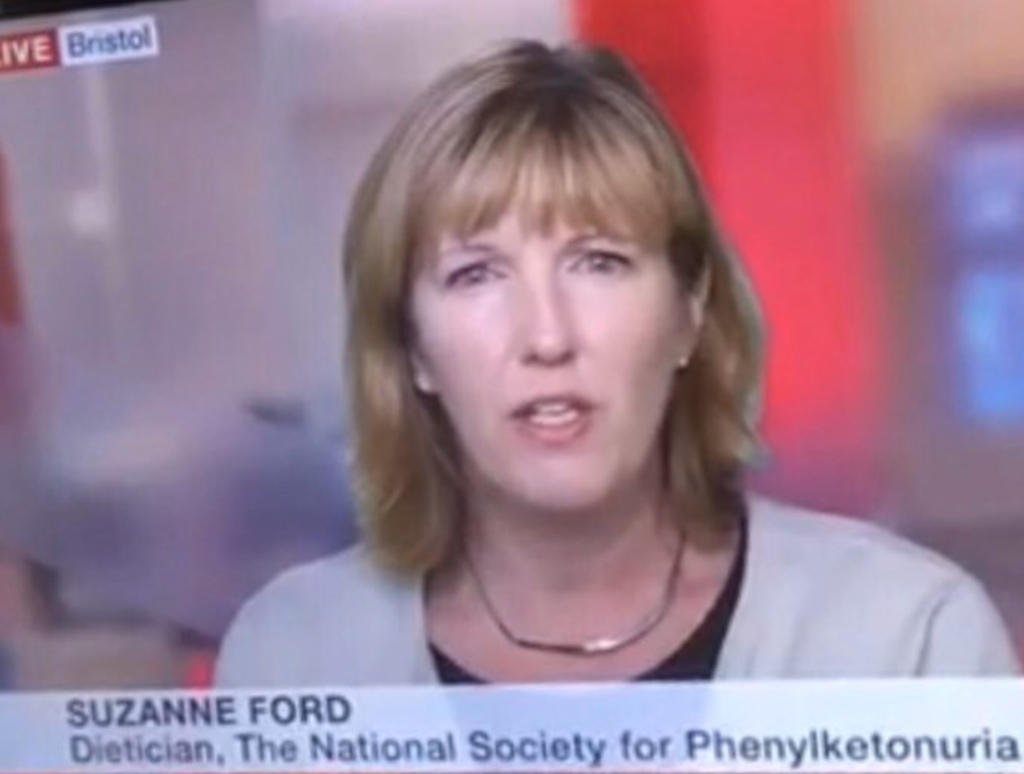 "I'm currently planning our conference programme… we'll have researchers, dietitians and medics speaking, but the most interesting and powerful part will be our 'patient panel', because this is where the most interesting experiences can be heard and next year will be no exception."
"I often contact people saying "I think this happened to you/I think you tried this/cooked this/travelled there?" and let's add in your real life advice to the "professional" opinion. So, I believe that I am in a team with the people I am here to work for, and I hope the community thinks this too. In truth we all draw on the amazing strength of this whole community. This strength is going to be needed in our discussions and campaigns in the future, it is so important that we progress our campaign for fair access to a choice of treatments.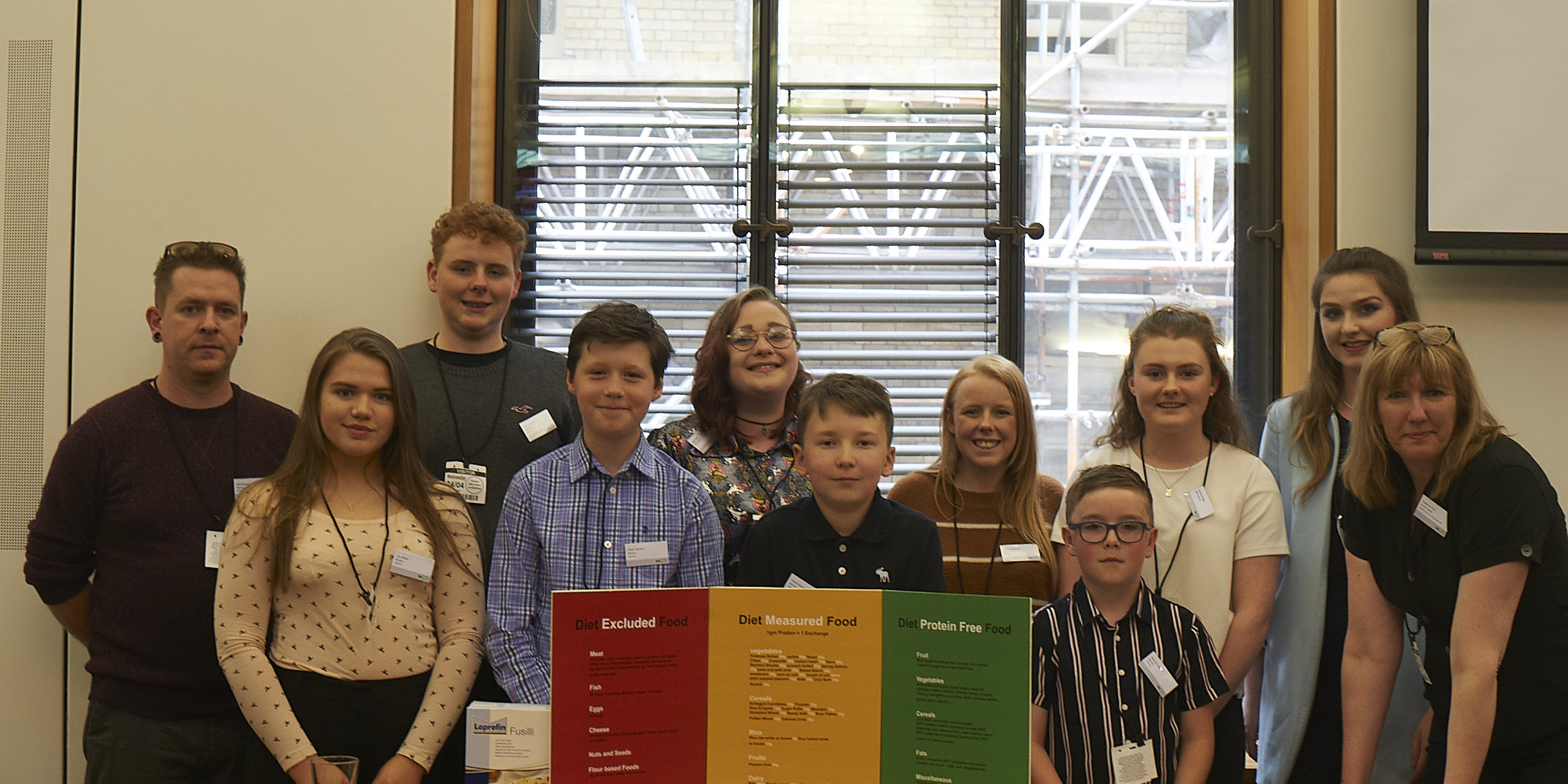 "There are interesting times ahead and I will be here informing and supporting. If you are reading this and you aren't a member of NSPKU, then please join up, it is just £20 for a family or adult membership and you will get 4 beautiful magazines each year as well as e-newsletters each month. Finally: if you need to speak to me, whether or not you are a member – please get in touch – ring, direct tweet me or email me (suzanne.ford@nspku.org)."
NSPKU is here for everyone living with PKU.
We would like to thank Suzanne Ford for sharing her experience of working for the NSPKU. The NSPKU are a fantastic charity, and if you are interested in joining, which we would encourage, just visit www.nspku.org.