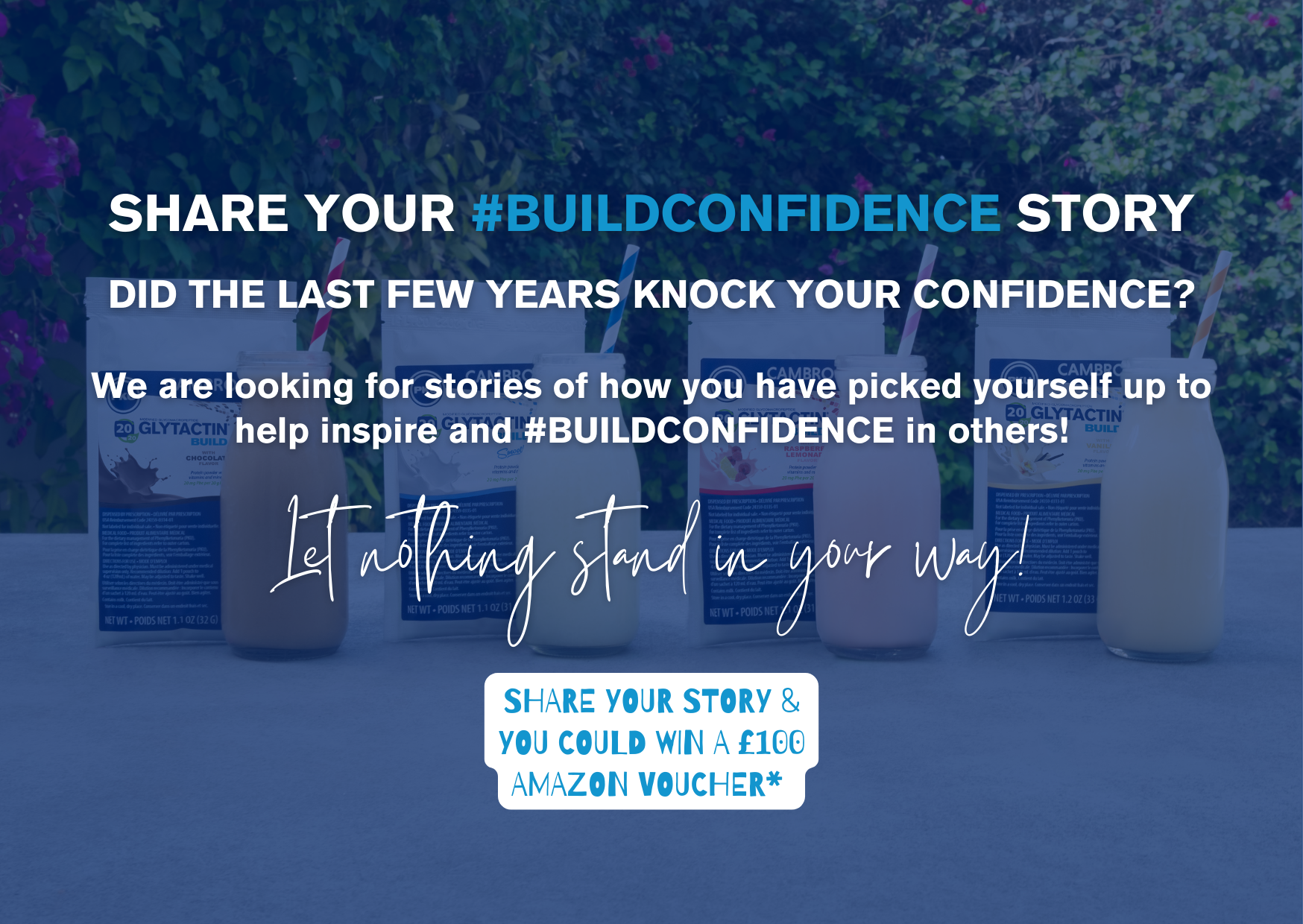 Terms & Conditions:
Each month, one individual will receive a £100 Amazon Voucher for sharing their #BuildConfidence story. The winner will be chosen at random from those sent in. 
All entries eligible to be entered into the Prize Draw, must be 500 words or more and include 5+ pictures. 
You will be notified by email if you have won the monthly draw prize. If we don't hear from you within 14 working days, we will contact the next winner (chosen again at random). 
By clicking 'yes' to confirm you are happy for Cambrooke UK to distribute your story, you are consenting to the publication of your story on all Cambrooke UK marketing channels (online and offline). You may withdraw your consent for us to continue to publish the story at any time.